Investing in real estate can be lucrative, but it requires careful planning and strategic decision-making to make the most of your investment. Whether you are a first-time investor or have some experience in the real estate market, the following advice by a North Texas real estate expert can help you maximize your returns and minimize risks. Here are some key strategies to consider: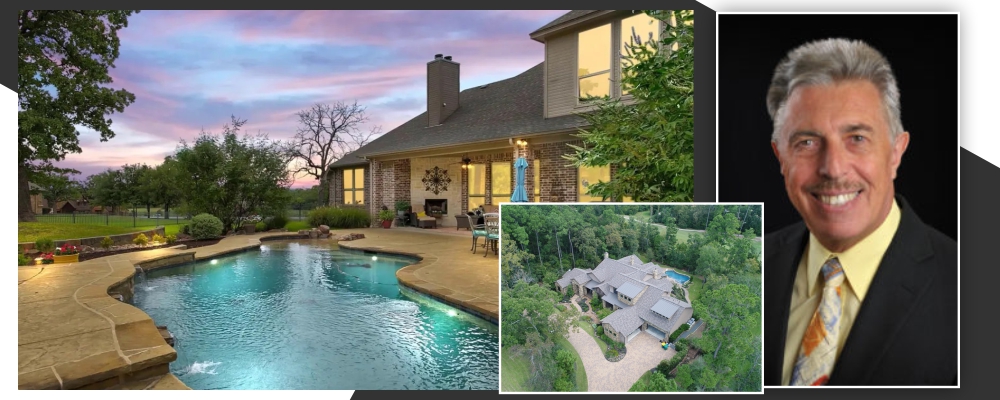 Research the Market:
Before making any investment, conducting thorough research on the real estate market is crucial. Look into current trends, property values, and rental rates in the area you are interested in. Understanding the local market conditions will help you identify the most promising opportunities and make informed decisions.
Set Clear Investment Goals:
Define your investment goals clearly. Are you looking for long-term appreciation, rental income, or a combination? Knowing your objectives will guide your investment strategy and property selection process. Different properties have varying levels of risk and potential returns, so align your goals with the right investment approach.
Determine Your Budget:
Establishing a realistic budget is essential. Calculate your total investment capital, including the purchase price and closing costs, renovation expenses, and ongoing maintenance. It's important to leave room for unexpected costs that may arise during the investment process.
Location, Location, Location:
The property's location is one of the most crucial factors in real estate investment. Experienced Northern Texas real estate agencies always ask to choose a location with strong growth potential, good infrastructure, amenities, and proximity to schools, shopping centers, and transportation. A desirable location ensures a steady demand for rentals or an appreciating property value over time.
Analyze Cash Flow:
If your investment strategy involves rental income, analyze the property's cash flow potential. Calculate the expected rental income and compare it to your expenses, including mortgage payments, property taxes, insurance, maintenance, and vacancy rates. Positive cash flow will provide a steady income stream and contribute to the profitability of your investment.
Consider Financing Options:
Explore different financing options to fund your investment. While cash purchases may offer advantages, leveraging your investment with a mortgage can provide flexibility and increase your overall purchasing power. Evaluate the interest rates, terms, and conditions various lenders offer to secure the best financing option that aligns with your investment goals.
Due Diligence:
Perform thorough due diligence before finalizing any real estate transaction. Hire a professional inspector or North Texas real estate expert to assess the property's condition and identify potential issues. Review all legal documents, including property titles, permits, and rental contracts. This will help you avoid costly surprises and ensure a smooth transaction.
Long-Term Vision:
Real estate investment is a long-term game. While short-term market fluctuations can occur, real wealth is often built over time. Have a long-term vision for your investment, and be prepared to hold onto the property for an extended period. This will allow you to benefit from appreciation and compound your returns over time.
Stay Informed:
Real estate markets are dynamic and subject to change. Stay updated with industry news, market trends, and regulatory changes that may impact your investment. Attend seminars, network with other investors, and continue learning about real estate investment strategies to adapt and make informed decisions.
Leverage Professional Expertise:
Consider working with experienced professionals, such as North Texas real estate experts, property managers, and attorneys, to navigate the complexities of real estate investment. They can provide valuable insights, market knowledge, and assistance in managing the property effectively. Building a reliable team of professionals will increase your chances of success.
Conclusion!
Maximizing your investment in real estate requires careful planning, research, and a long-term approach. By setting clear goals, conducting thorough due diligence, and leveraging professional expertise, you can make well-informed decisions that yield substantial returns over time. Remember to stay adaptable, monitor market conditions, and be patient, as real estate investment is a journey that requires dedication and persistence.