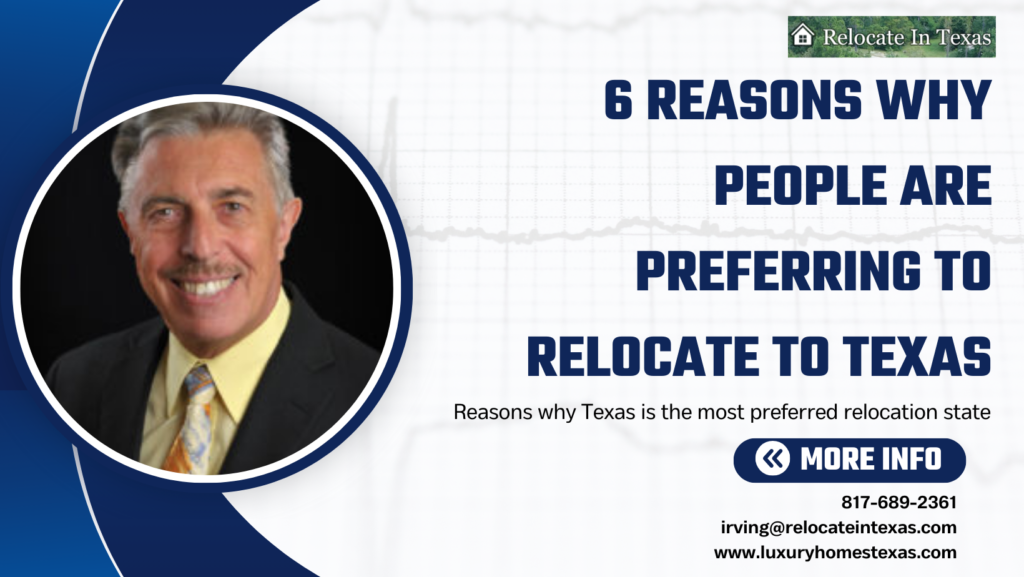 Relocation is a big decision and involves a lot of factors. However, in most cases, people make this decision for better living conditions, employment opportunities, and because of retirement. Though there are many appealing relocating areas, Texas has recently emerged as the most preferred location, especially for those residing in Los Angeles, Minneapolis, Portland, and Seattle.
 So, if you are considering housing relocation and are doubtful whether you should move to Texas, here are a few reasons why it is the most preferred location among the masses.
Reasons why Texas is the most preferred relocation state
There are multiple reasons which make Texas an ultimate destination for relocation. But some of the significant reasons include the following:
 1) Affordable living
The cost of living in Texas can be moderate, depending on the area in which you pick to reside. Also, groceries, housing, and services are affordable, which leaves you with more money and lets you enjoy the things you love.
2) Better work opportunities
In the past few years, it has been noticed that Texas has been the top forerunner for work opportunities in tech. So, Texas is a great place for relocation if you are looking for better opportunities and experience in the gas, tech, business services, and oil industry. Moreover, you can expect a larger paycheck if you consider moving to Dallas.
3) Low taxes
There are only seven states without an income tax in the United States, and Texas is one of them. With lower home prices and a lack of income tax, Texas is a state that can offer you a sustainable cost of living and lets your paycheck stay where you want it- in your wallet.
 4) Great schools
If you are unaware, Texas is home to some of the top universities that have an outstanding K-12 education system. So, whether you plan to pursue higher education or have any school-age children, here in Texas, you will find a multiple range of options to help meet your needs.
 5) Multiple recreational opportunities
Another good reason you can include in the list of why move to Texas is its outdoor recreation option. You can find multiple options in this state, from arts and culture to bars and various family activities. So, if you ever plan to move to this state, you will find a ton of recreation options that you can enjoy with your family and friends.
6) Warm weather
While understanding the pros and cons of living in Texas, the weather is something that you must consider. If you are tired of the harsh, cold winter season, Texas can offer a sunny and mild climate that allows you to enjoy year-round outdoor activities like biking, hiking, and more.
Make your move with Relocate In Texas!
There is no place like Texas. From affordable living to better work opportunities, this state stands out as a perfect relocation destination. So, if you are considering relocating to Texas and need assistance settling and finding relevant housing options, consider contacting Relocate In Texas. Drop in your details, and we will help you find the perfect options per your housing relocation requirements. Still, if you need more details before making your big move, visit the website.